Tinder Cookies?! (Plus 6 More Wedding Sugar Cookies You'll Love)
Swipe right for these delicious sugar cookie designs!
By Rachel Torgerson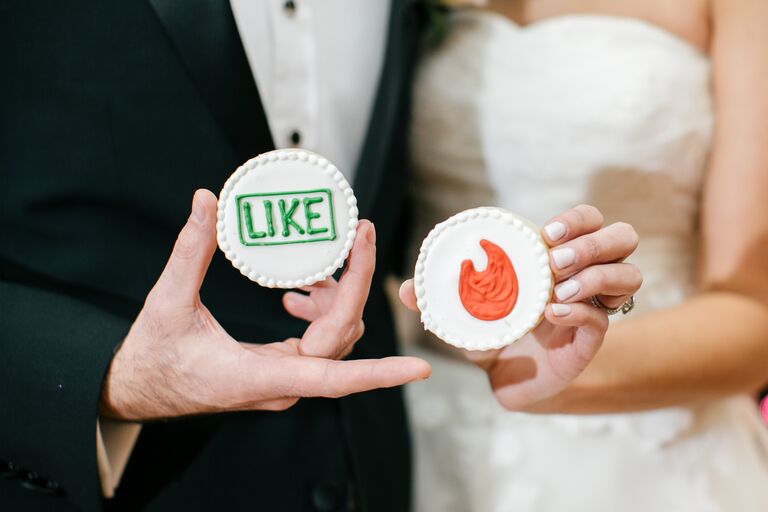 PHOTO BY EMILY WREN PHOTOGRAPHY
You may be thinking that a wedding is no place for Tinder, but you'd be wrong. At least in the case of Pennsylvania couple Ben and Jennifer, who both found themselves too busy to try to date in person, and ended up meeting on Tinder and getting married! To show the dating app some love on the day-of, they decided to serve sugar cookies with special Tinder-themed designs, like a flame icon, and even "Like" and "Nope" icons.
Sugar cookies are a really fun way to incorporate personality into your wedding, whether you're playing up how you met, your state pride or your wedding colors. See six more sugar cookies we love below!
Wedding Cake-Themed Sugar Cookies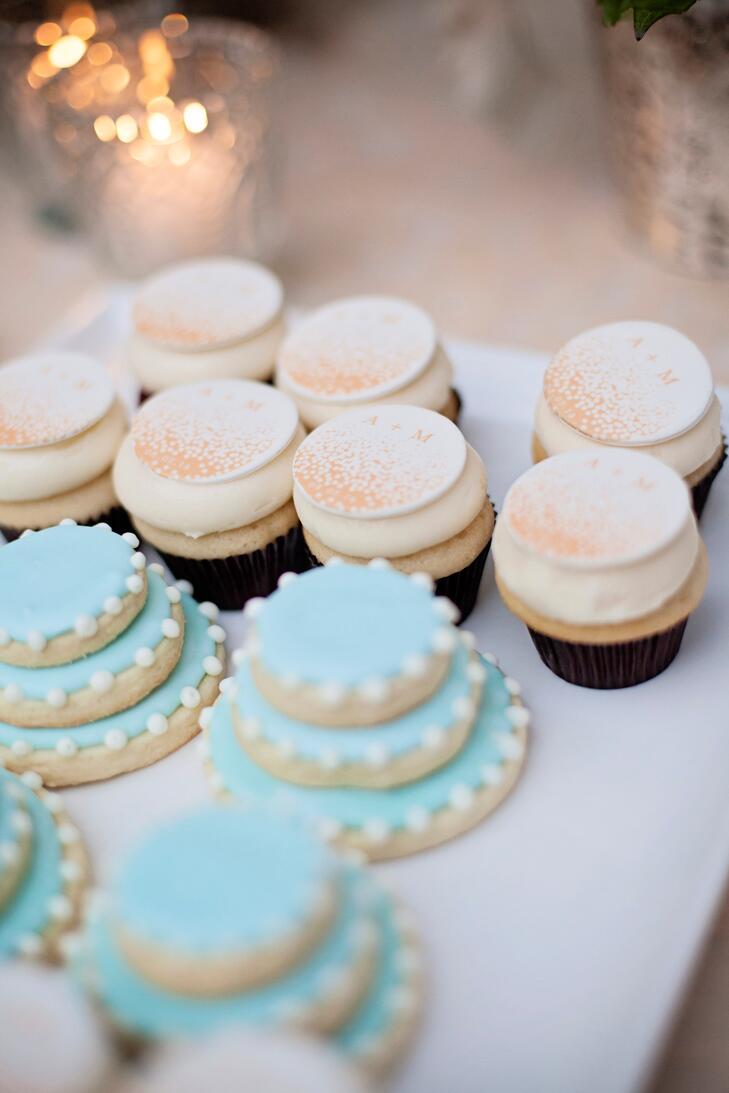 Stacking "pearl-" lined cookies on top of each other looks exactly like a mini wedding cake — such an adorable idea for a midnight snack. At least that's what Adam and Michelle decided at their Laguna Beach, California wedding.
Suit and Tie Wedding Sugar Cookies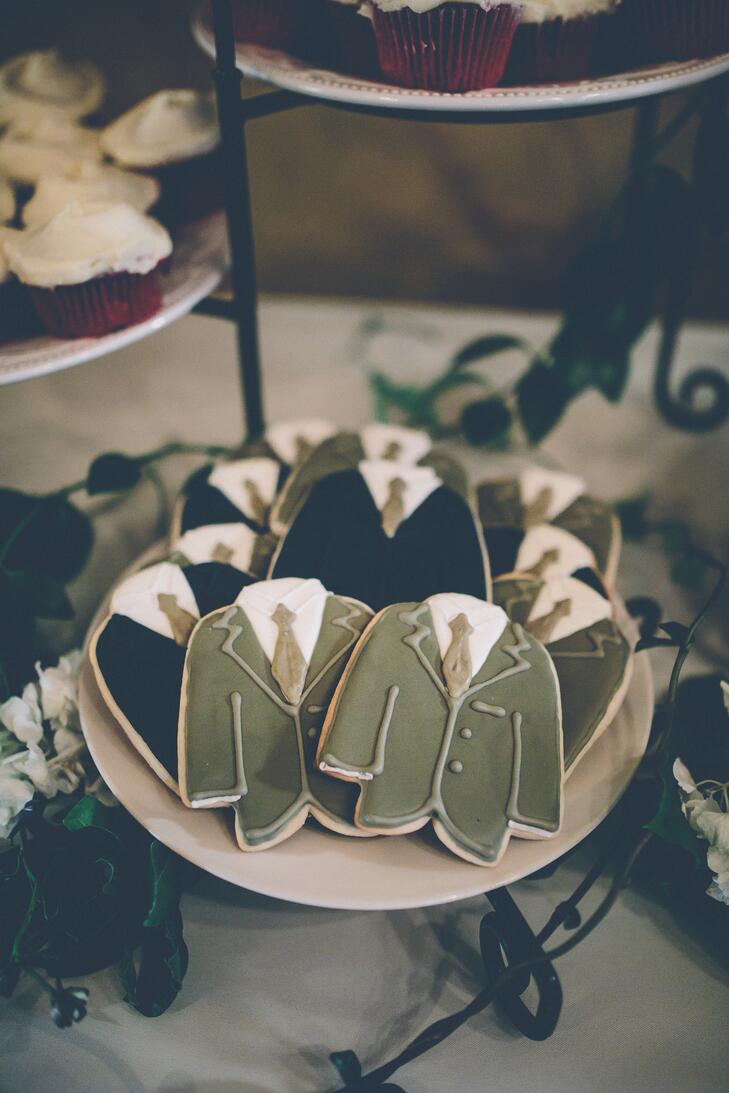 Jeff and Josh decorated sugar cookies at their Pasadena, California wedding with coordinated suit and tie outfits.
State-Shaped Wedding Sugar Cookies With Hearts for Capital Cities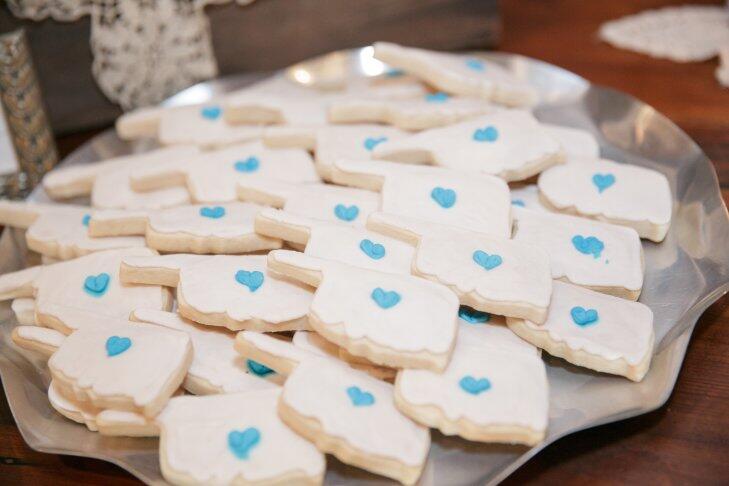 Rachel and Dan showed their Oklahoma state pride by serving these blue and white sugar cookies with hearts for the capital of the state at their New Orleans wedding.
Pet-Themed Wedding Sugar Cookies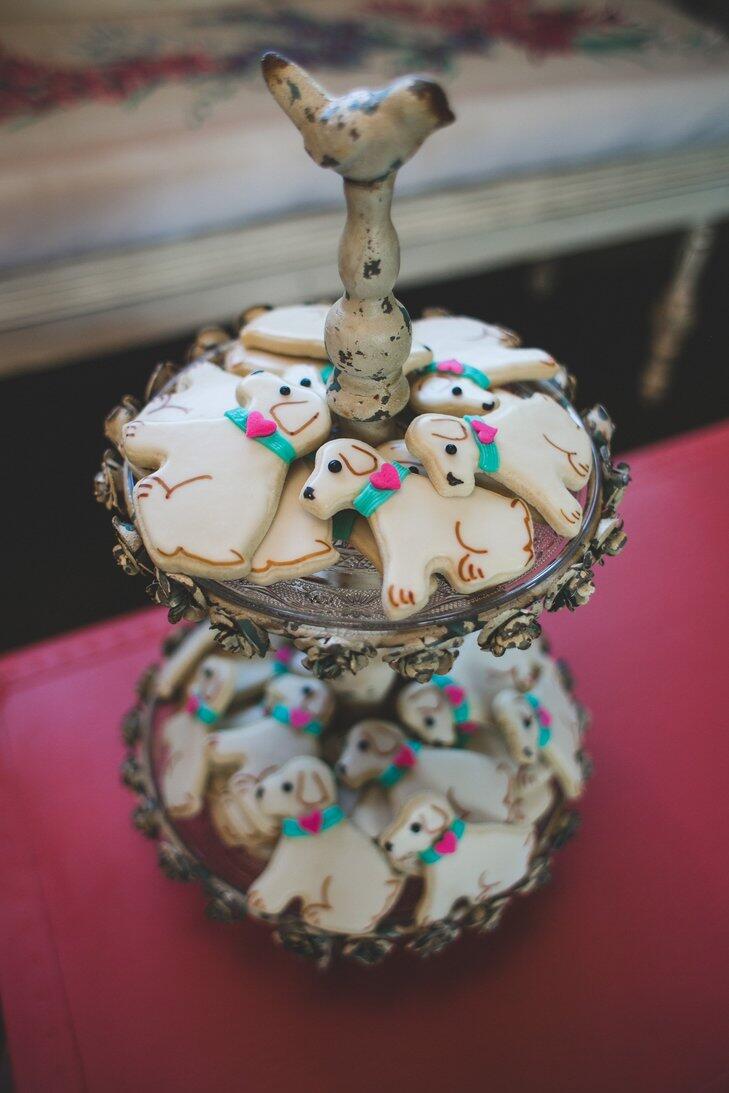 For their Dripping Springs, Texas wedding, Lyndee and Caleb made sure to have man's best friend represented in sugar cookie form!
Military-Themed Wedding Sugar Cookies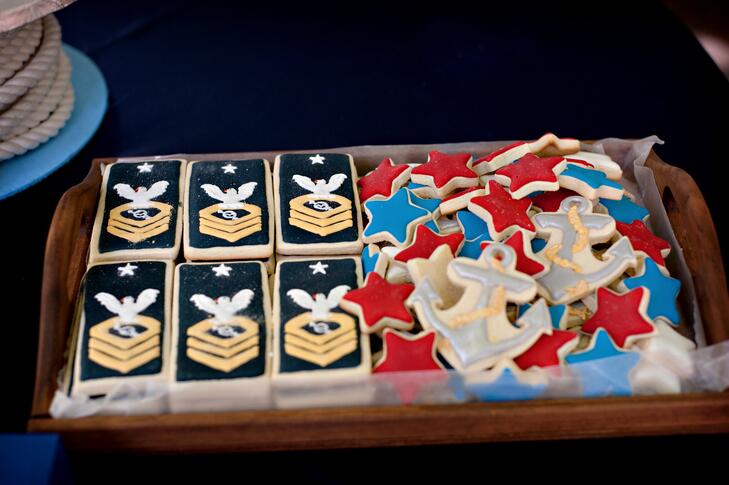 Carla and Richard (a US Navy Senior Chief) made sure to represent the groom's military background in their patriotic sugar cookie spread at their Colfax, North Carolina nuptials.
Monogrammed Wedding Sugar Cookies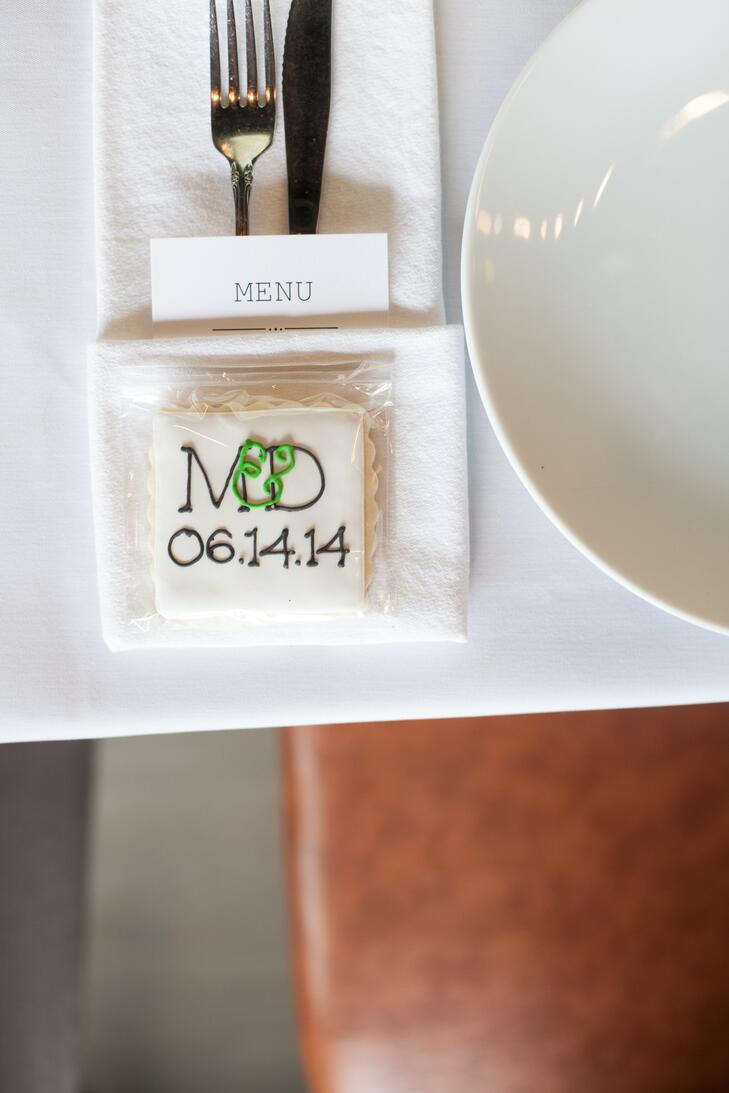 At their Lenexa, Kansas wedding, Dan and Michael served monogrammed sugar cookies as a favor at each guest's place setting.