10 Fabulous Fall Wedding Ideas
The hot, lazy days of summer are coming to an end. And while summer is often thought of as the peak wedding season, fall weddings have their own unique attractions and are becoming more and more popular. So today we have for you 10 fabulous fall wedding ideas.
For many of us, fall is the best time of the year. While it is true that the temperatures are cooling, it is also true that the cool, brisk air is invigorating. And the sound of rustling leaves is inspiring. There is pumpkin-flavored coffee and Halloween and Thanksgiving are just around the corner. The sounds, sights and smells of fall make for an excellent setting for a wedding.
The end of summer is upon us, and so begins the gradual transition to cooler temperatures and shorter days. Fall is one of my favorite times of year. I can never seem to get enough of the foliage or the flavors, and when it comes to a wedding, there are infinite possibilities to incorporate the season into your celebration. Below are just a few of our favorite fall wedding ideas.
1. Fall means the start of cooler temperatures. Embrace the season by adding a short lace sleeve to your bridal look. Check out 25 lace wedding gowns we love ►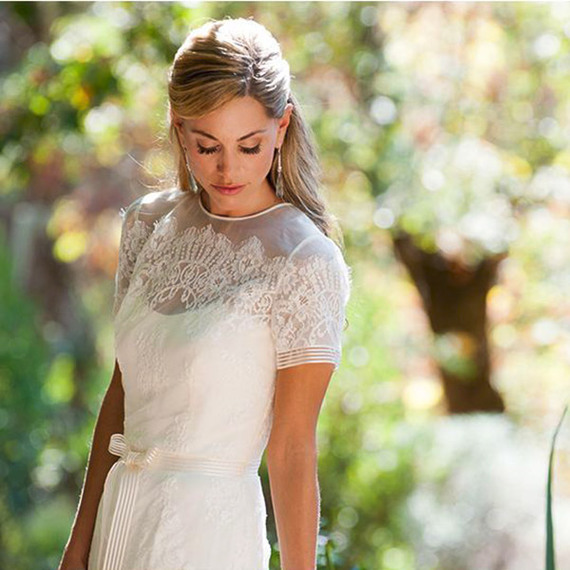 Photo Credit: tia & claire studio / See more from this wedding
2. Greet guests with glasses of bubbly garnished with traditional fall flavors like cranberries, pomegranates or orange rinds. Get fall signature cocktail ideas ►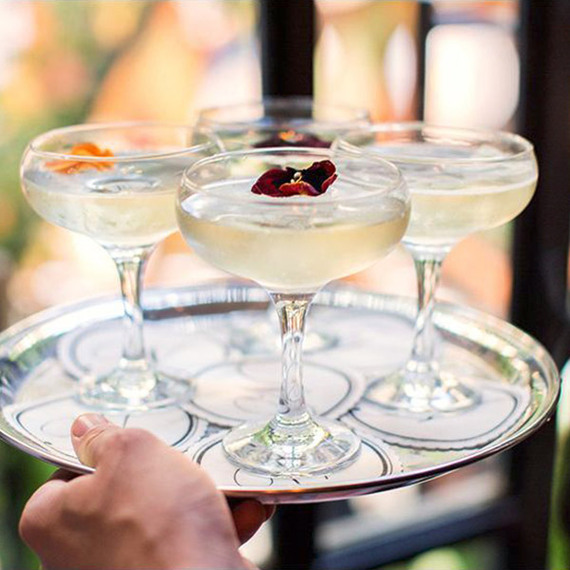 Photo Credit: Christian Oth Studio / See more from this wedding
3. One of the simplest ways to celebrate fall is with seasonal blooms: Dahlias, calla lilies, and camellias are all gorgeous options for autumn. Work with your florist to highlight fall flowers in your bridal bouquet. Find out which flowers are in season ►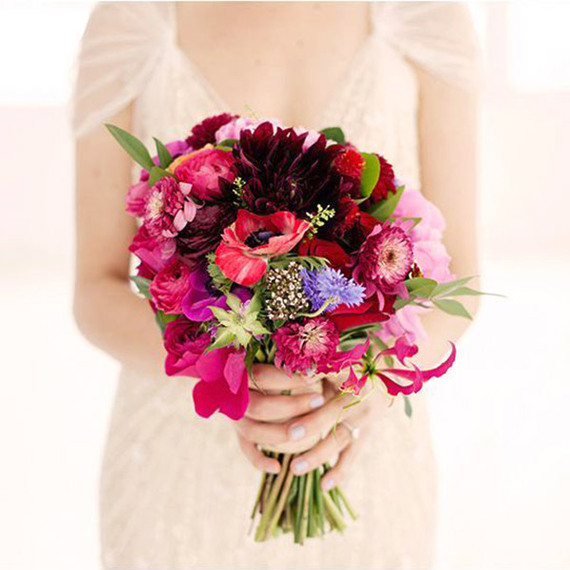 Photo Credit: Jami Saunders Photography / See more from this wedding
4. If you are planning an outside ceremony, provide guests with throws so that when the sun sets, they have more than your "I Dos" to keep them warm. Find 100 ideas for fall weddings ►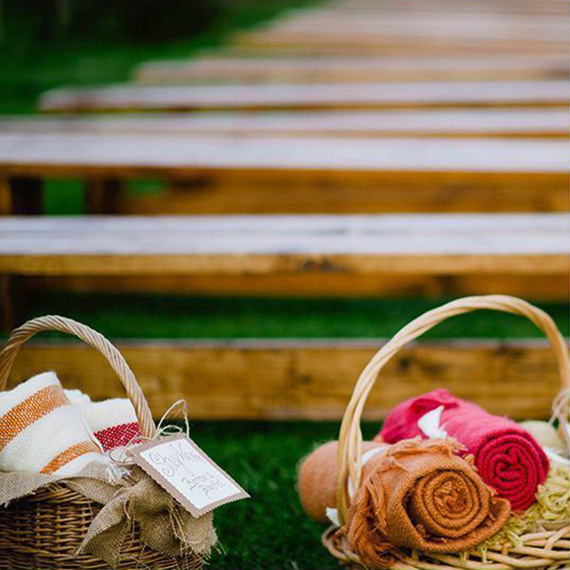 Photo Credit: Ashley O'Dell Photography / See more from this wedding
5. For your bridesmaid dresses, opt for slightly darker shades of your favorite summer colors, likecharcoal instead of elephant grey or dusty rose over blush.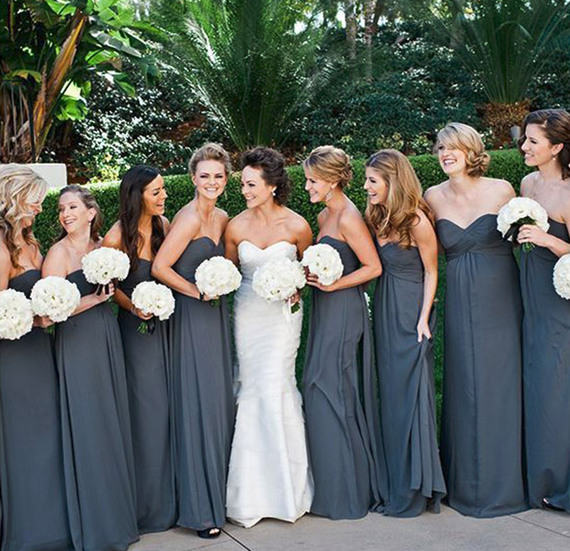 Photo Credit: Sargeant Photography / See more from this wedding
6. Find a way to incorporate fall foliage into your décor. Fallen leaves with metallic lettering make the most perfect place cards. See more nature-inspired escort card ideas ►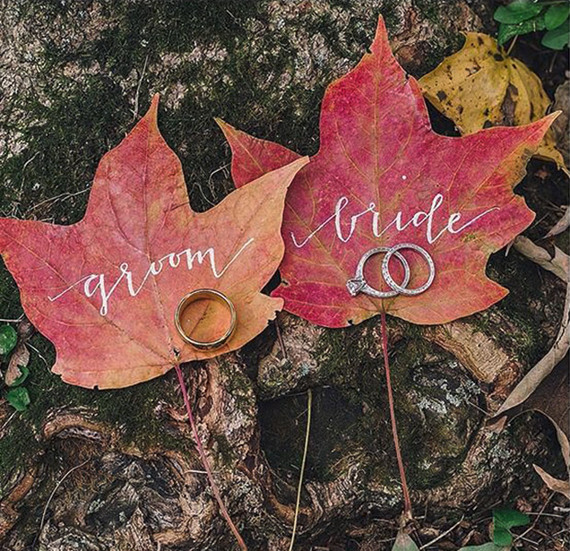 Photo Credit: Lauren Fair Photography / See more from this wedding
7. Accent your tables with candelabras. There is something so romantic about candlelight beyond the warm glow the flickering flames add to a space. 15 fun ways to light up your wedding ►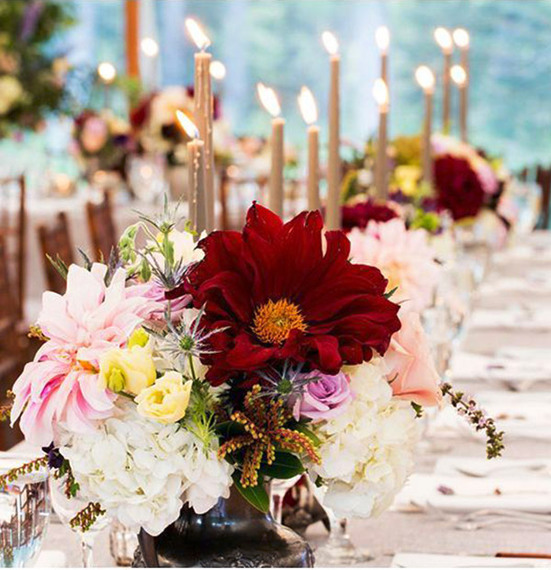 Photo Credit: Christian Oth Studio / See more from this wedding
8. Autumnal flavors, like pumpkin and apple spice, are fun alternatives to traditional wedding cake flavors. Check out 5 wedding cake alternatives ►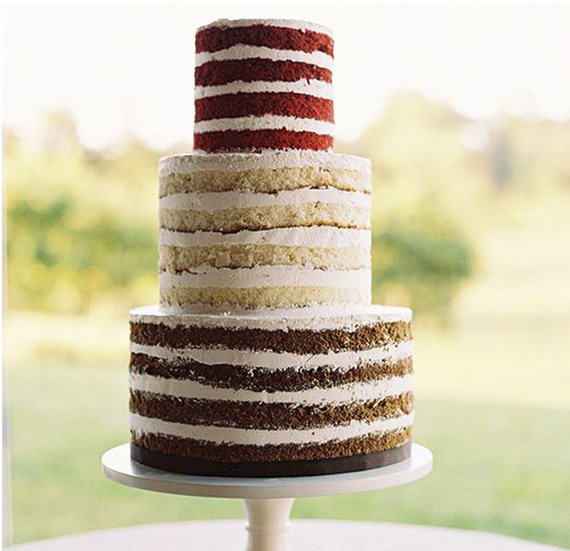 Photo Credit: Eric Kelley Photography / See more from this wedding
9. Warm metals like copper and rose gold are the perfect complement to fall's color palette. Get inspired by 200+ wedding color palettes ►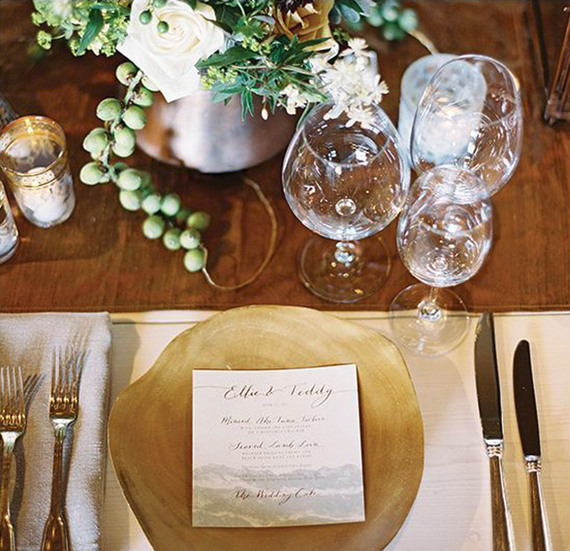 Photo Credit: Eric Kelley Photography / See more from this wedding
10. Send guests home with a taste of the season. Glass jars of honey or jam are not only chic but also useful; your friends and family will enjoy them long after your wedding day. 25+ edible favors your guests won't leave behind ►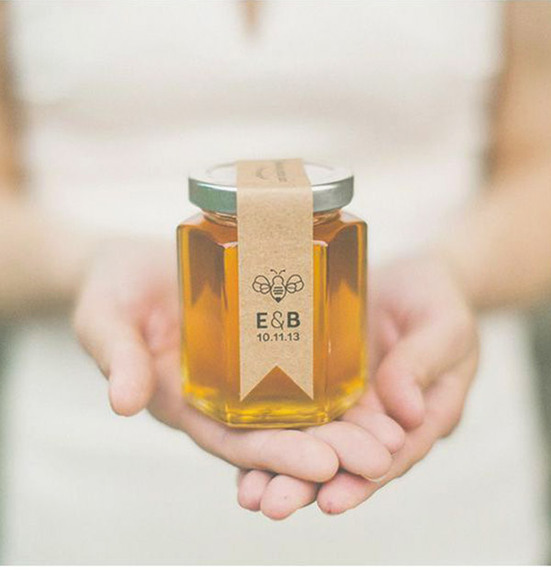 Photo Credit: The Schultzes / See more from this wedding