12 DIY Braid Tutorials (Great for Brides!)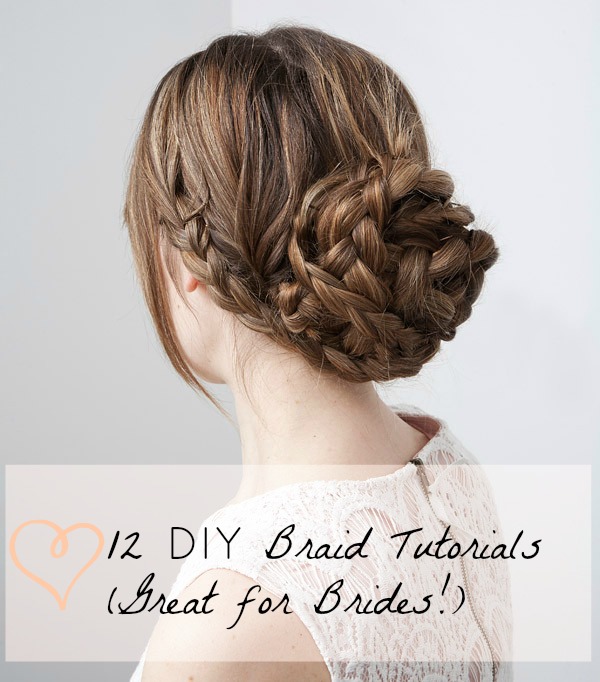 One of the elements of attaining a stylish wedding day look is in choosing the perfect wedding hairstyle so that you have amazing wedding hair on your wedding day. And since braided hairstyles are among the most popular choices for wedding day hair, we have presented several DIY wedding hairstyle tutorials for braided hairstyles, including the rope braid updo the DIY hair tutorial for braided wedding hair for beginners, the  DIY messy fishtail braid wedding hairstyle tutorial, the wedding hair DIY for the interwoven 3-strand braid, the the messy 5-strand braid tutorial and How to French Braid Bangs and the braided ballerina bun and the messy fishtail bun and most recently, a DIY tutorial for a long fishtail braid.
Today we have these 12 DIY braid tutorials for you to check out, from Intimate Weddings:
by Rachel Blondé
When I was little I would spend hours braiding my Barbie's hair and then I'd move on to my sister's hair and finally onto my own. My braiding skills have never been more useful than in the last year. Braids are back and are a huge part of wedding hairstyles for 2013. Whether you stick with a traditional french braid or you want to try something crazy and inventive, braids are the new curl. Here are 12 fabulous wedding day braid tutorials for your wedding day.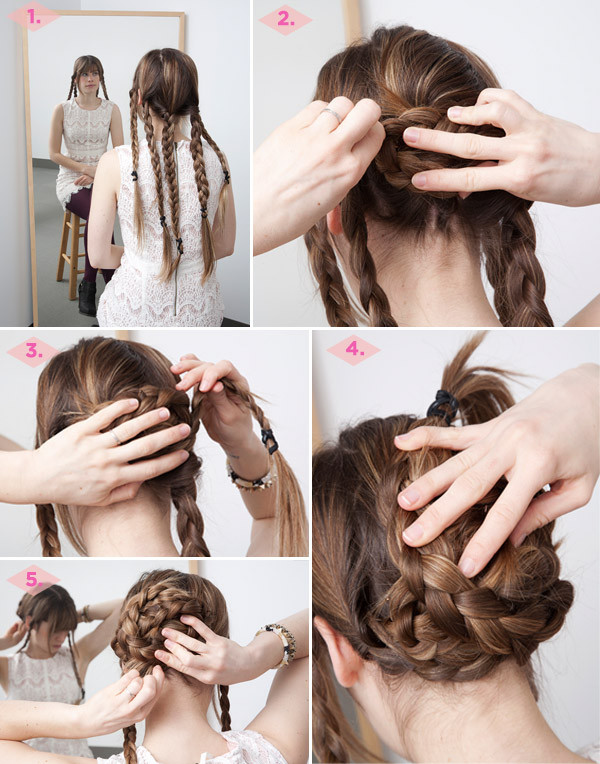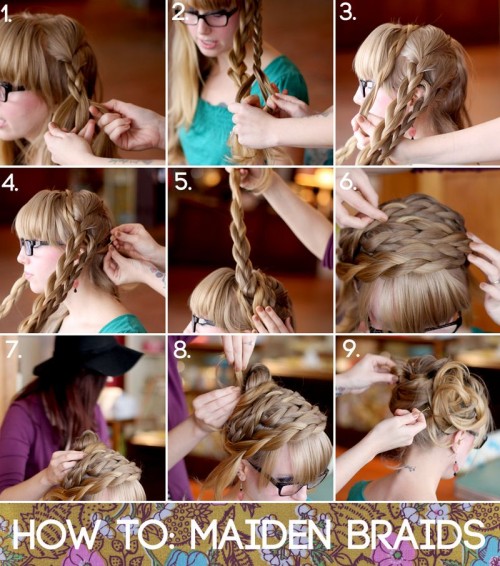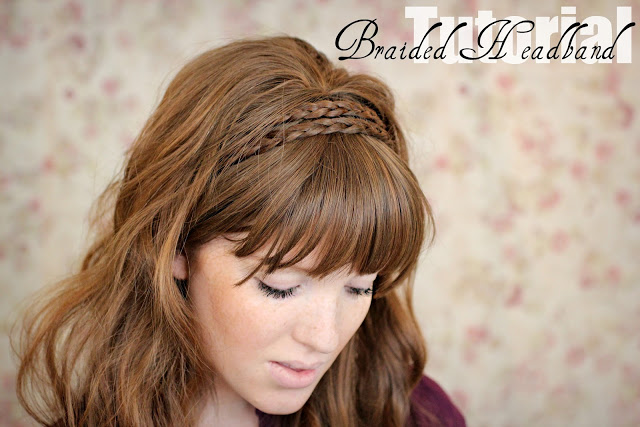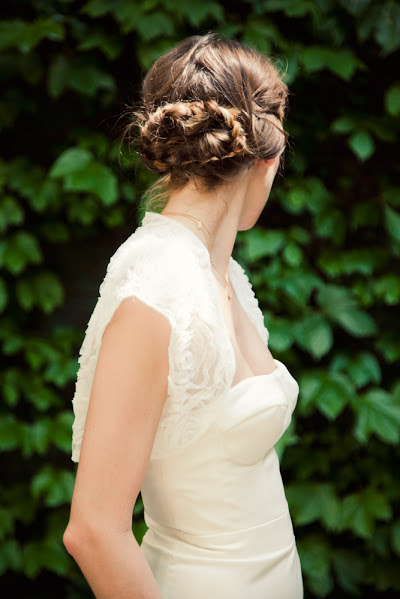 8. Halo Braid
10. Fishtail Braid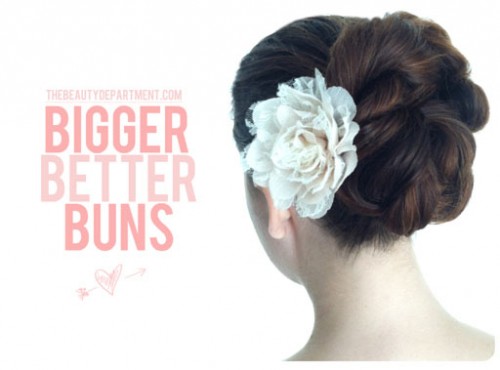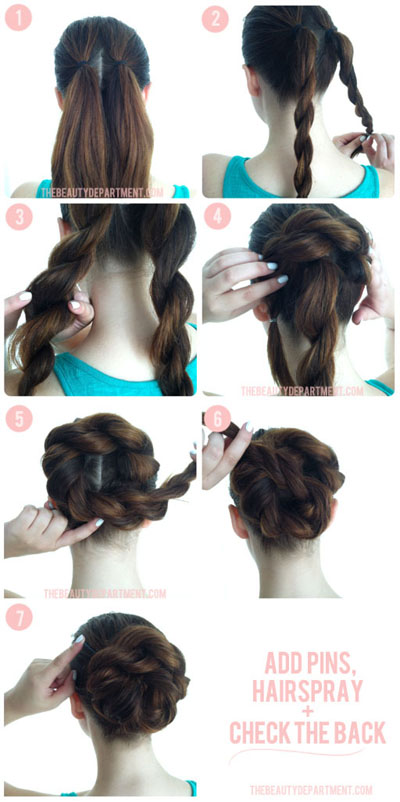 12. Side Braid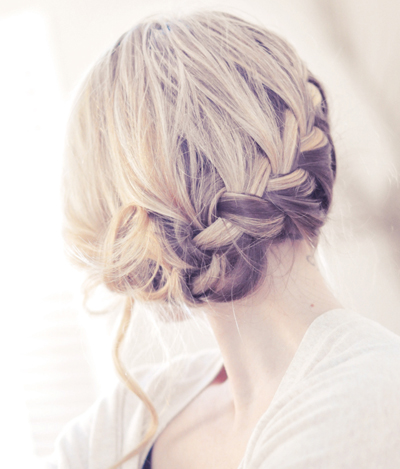 Photo One and Two: The Mod Cloth Blog ; Photo Three and Four:A Beautiful Mess; Photo Five: The Beauty Department; Photo Six: Freckled Fox; Photo Seven: Circle and Hemisphere;Photo Eight and Nine: A Cup of Jo; Photo Ten, Eleven and Twelve: The Wedding Chicks; Photo Thirteen: The Beauty Department; Photo Fourteen: Love Meagan